USAF PATCH SILVER FANG UAV CLASSIFIED PROJECT AFSOC AIR COMMANDO ON VELKRO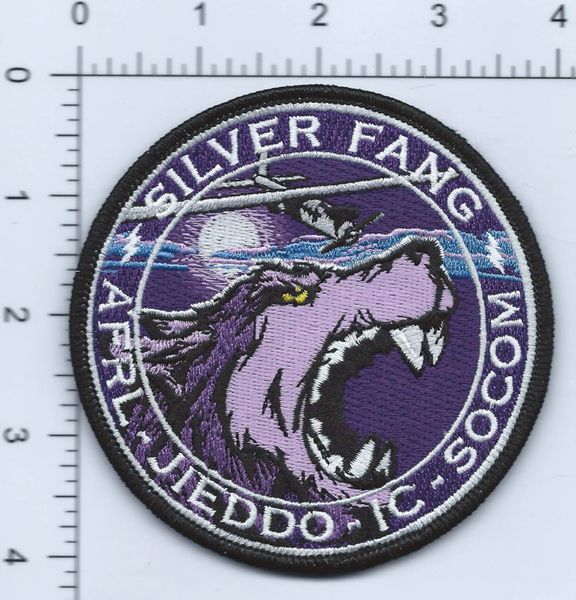 USAF PATCH SILVER FANG UAV CLASSIFIED PROJECT AFSOC AIR COMMANDO ON VELKRO
USAF PATCH SILVER FANG UAV CLASSIFIED PROJECT  AFSOC AIR COMMANDO  ON VELKRO 
FOR MORE INFO PLEASE SEE ARTICLE 
WASHINGTON — Data from an investigation spearheaded by Defense News sister brand Military Times revealed that an experimental, homegrown reconnaissance drone called "Silver Fang" was deployed by the Air Force to Afghanistan during the mid-2010s.
Very little information about the Silver Fang unmanned aerial system is available online. But it emerged within data on aviation mishaps obtained by Military Times, painting a fascinating portrait of a little-known technology, and revealing for the first time the extent of Silver Fang testing in Afghanistan.
"Silver Fang was an Air Force Research Laboratory program that provided intelligence, surveillance and reconnaissance capability based on a Tier II, runway-independent small unmanned aerial system," said Daryl Mayer, a spokesman for Wright-Patterson Air Force Base in Ohio, where AFRL is located.
Reviews