USAF PATCH 455 AIR EXPEDITIONARY WING ON VELCRO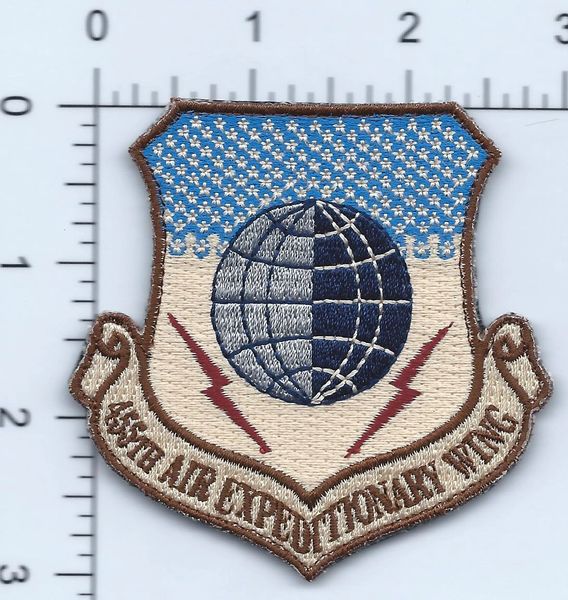 USAF PATCH 455 AIR EXPEDITIONARY WING ON VELCRO
The 455th Air Expeditionary Wing is a provisional United States Air Force USAFCENT unit located to Bagram Airfield, Afghanistan. It is one of two expeditionary wings in Afghanistan. Most of the wing personnel are located at the Air Force Village known as Camp Cunningham.
The wing's primary mission is to support the Global War on Terrorism by providing aerial support for U.S. and Coalition forces on the ground. Activated in 2001, the 455th has members deployed throughout the country supporting Operation Enduring Freedom.
The wing commander reports to the United States Air Forces Central (USAFCENT) Commander in Southwest Asia. The commander is supported by a wing staff and oversees five Air Force groups located at Bagram and one at Kandahar Airfield. The five groups are the 455th Expeditionary Operations Group, the 455th Expeditionary Maintenance Group, the 455th Expeditionary Mission Support Group, 455th Expeditionary Medical Group, and the 455th Expeditionary Base Defense Group. It also oversees the 451st Air Expeditionary Group at Kandahar Airfield.
Reviews